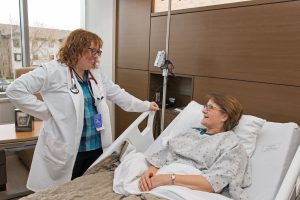 Brookings Health System makes the list of "100 Great Community Hospitals" for the third consecutive year.
Becker's Hospital Review recently released the 2018 edition of the list.
The hospitals included are recognized for quality, patient satisfaction, and overall excellence. They play a key role in their communities as the centerpiece for health care.
The Becker's Hospital Review editorial team selected hospitals for inclusion based on analysis of key awards, rankings and certifications in addition to the hospital's reputation for leadership and innovation.
Brookings Health System was mentioned for recently completing the Brookings Hospital expansion and renovation project as well as being named by iVantage as a Top 100 Rural & Community Hospital.