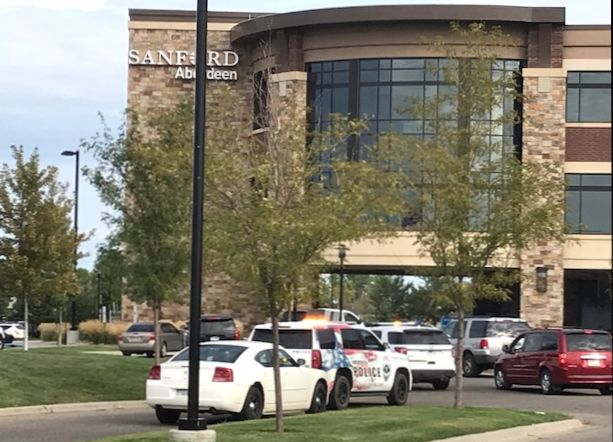 ABERDEEN, S.D. (AP) – Authorities say no one has been hurt in a shooting at Sanford Aberdeen Medical Center.
Aberdeen Police Capt. Eric Duven says three shots were fired by a gunman at the hospital Thursday morning. The man was taken into custody.
Hospital spokesman Darren Huber says the medical center is once again treating patients after an evacuation. Officials did not immediately say where the shots were fired in the hospital.
Chantell Marko was in the hospital and tells the Aberdeen American News a call for security came over the intercom because there was an armed intruder in the patient center. She says that's when an order to evacuate was made.
Shae McElhone was working at the Marriott just south of the hospital when some nurses ran into the hotel and said a man had entered the hospital and fired shots.
AP-WF-09-06-18 1548GMT