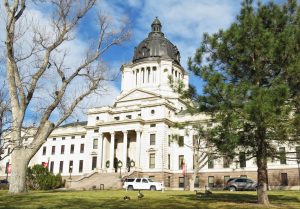 PIERRE, S.D. (AP) – South Dakota lawmakers are gathering for a special legislative session to allow the state to start collecting sales taxes from many out-of-state internet retailers this fall.
Lawmakers gather Wednesday to consider Gov. Dennis Daugaard's legislation, which would allow the collections to start Nov. 1.
A second special session bill would require marketplaces that handle payments such as eBay to collect sales taxes for sellers on their platforms. The Legislature's budget-writing committee endorsed the measures ahead of the special session.
It comes after a recent U.S. Supreme Court ruling in South Dakota's favor that opened the door for consumers to see sales tax on more online purchases from out-of-state companies.
Lawmakers during the session will also debate an unrelated third bill on the timing of the new governor's inauguration in January.
AP-WF-09-12-18 1317GMT