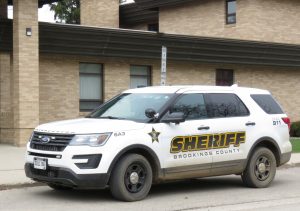 An Elkton resident is hospitalized after a Wednesday afternoon car/train collision.
Brookings County Assistant Sheriff Scott Sebring says it happened at about 3:10 p.m. at the crossing on Cornell Avenue in Elkton.
A compact SUV driven by 41-year-old Silveria Felix-Molina was headed south and failed to yield for the train. It was struck by the eastbound train and pushed into the ditch.
Felix-Molina was transported to Avera McKennen Hospital in Sioux Falls with unknown injuries.
The Sheriff's Department is investigating.